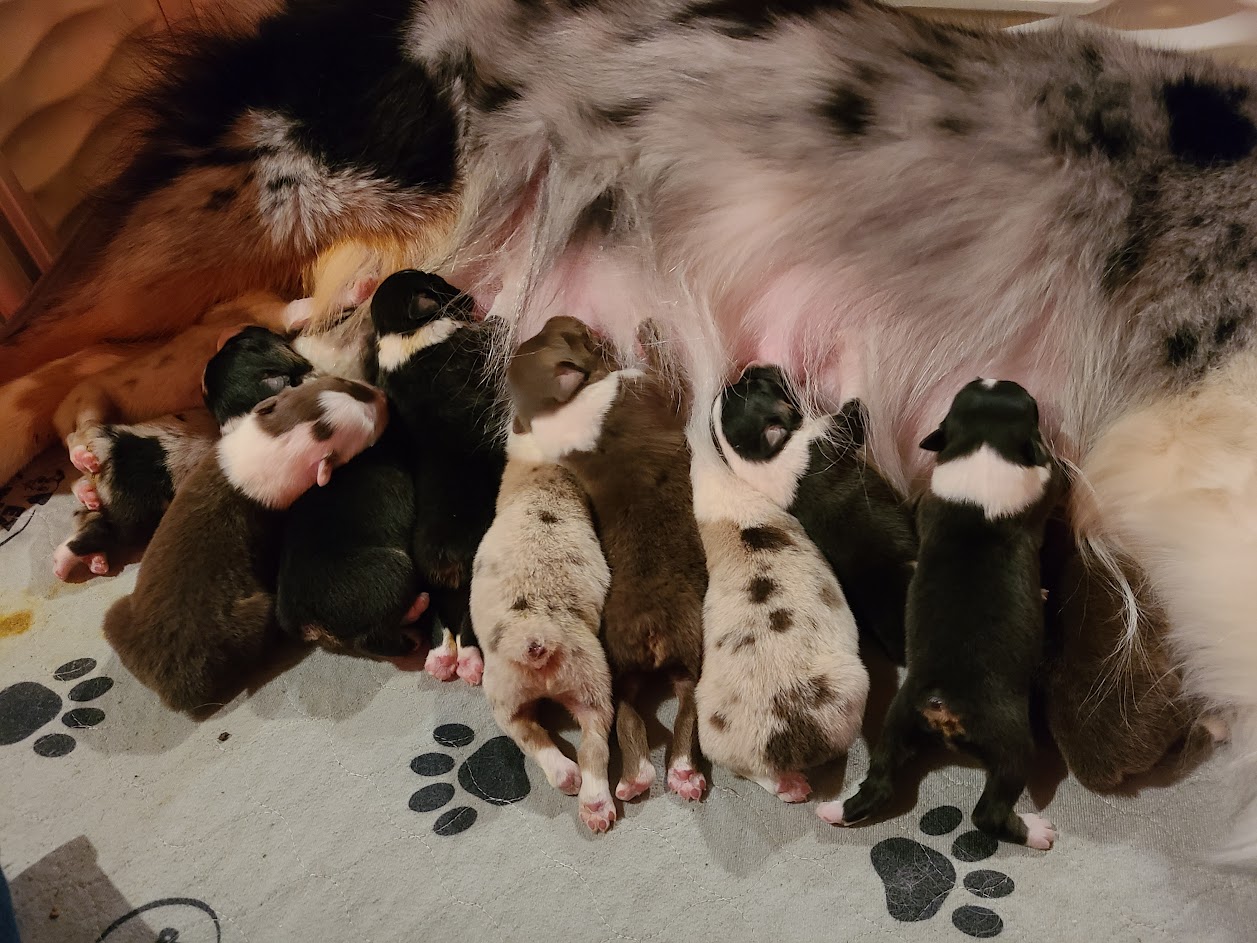 WE HAVE PUPPIES!!! Please contact me via TEXT 540-272-0189 and fill out a puppy questionnaire asap to be put on the list. Please read below to understand how i place the puppies.   Pups will be ready for homes late Feb/early March.   Maia is the Mom, who lives with me see her below- Arson is the Dad- he is not owned by me and is not onsite. This is a common practice for a small breeder (other wise my dogs would all be inbreed)   Both parents have clear genetic panels and Hips and elbows are OFA'd.
 Your puppy will be vaccinated, wormed, microchipped with a lifetime tag from AKC Reunite, AKC papers, ASCA papers, OFA Eye Exam, Vet Exam.  I do Early Neurological Stimulation with the puppies.  Along with some puppy culture techniques and lot of daily handling. 
Puppies:  1-Gail W.  2-Ken & Kim K.  3- Dr DC  4-Kristin B.   5-Cindy W..  6-Brian F 7-Alvarez 8-Deborah W.  9-Keirney R. , 10-Kimberly & Matt., 11-available
Price- 
A lot of time and planning goes into whelping and raising a litter. My goal is very healthy, genetically clear and confident puppies. My puppies are sold on a limited registration to companion homes for $2500. I charge the same for coat color, eye color, or sex.  There is a $500 non-refundable deposit to hold your puppy that will be collected when the pups are born and the remaining $2000 will be collected when you pick up your puppy at 8 weeks old.
Color & Sex 
I do take into consideration the color and sex of your next puppy- I ask that you give me your first and second pick, but I place  puppies first according to temperament and if they will be a good match for your home.   You must be ok with any color to be added to our waiting list. All of our puppies are beautiful loving companions - regardless of color or sex!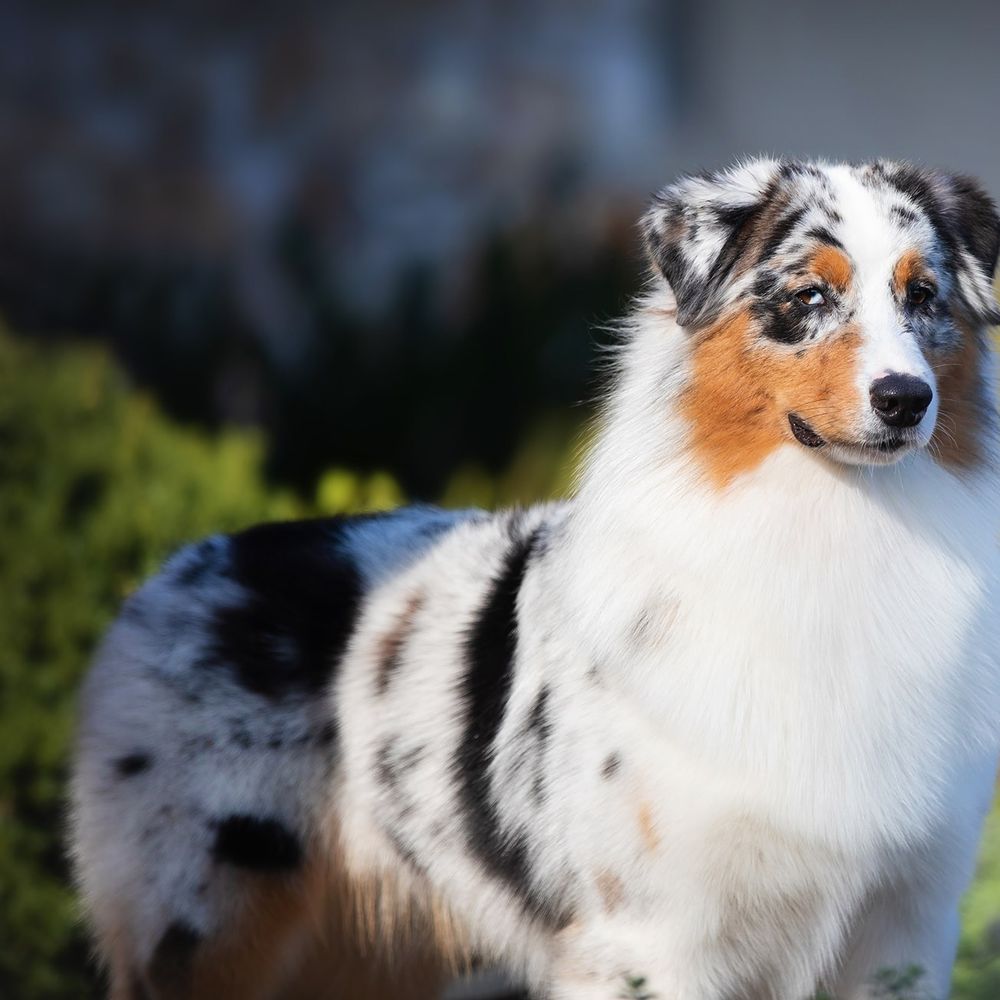 Best of Show and Best of Breed Awards for Sailor in 2020!
Introducing ASCA CH Stonehill DoveCreek Sail Away With Me-"Sailor". Sailor finished his championship with all majors from the 6-9 month class in two weekends.  Sailor went WD under both ASCA SBJ"s Melinda Vinson and Shelly Hollen and RWD under AKC judge Chuck Quinlan. Thanks to all the judges for recognizing Sailor.
Sailor is out of BISS ASCA CH/ AKC GCH Gr Placing Treestarr Oracles MICK JAGGER and Dove Creek's Mabel Lean, a Thumper daughter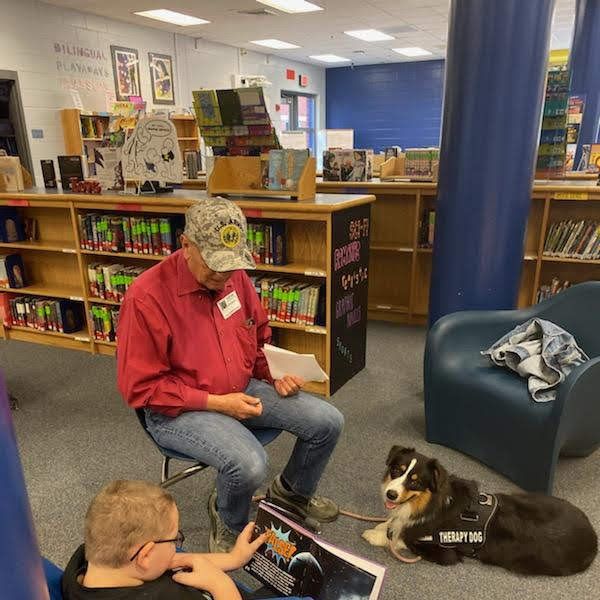 Dove Creek is proud of Jackson he earned his Therapy certificate at a very young age.
Team Jackson lead by Lee and his lovely wife Bonnie have dedicated Jackson's training to Therapy certification. Jackson actively participates in the Read to Kids program in the middle Schools helping children get over their insecurities of reading.  Jackson is a full brother to Maia and Sailor!  Beauty and brains runs in this family!
You are visitor number: 73457